2018 Fortinet NSE 8 Exam Preparation In Short Time
---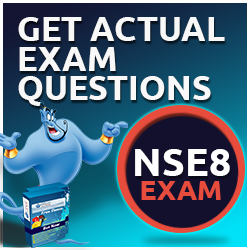 The Fortinet is recognized to bring revolution in IT domain, it's newly introduced exam NSE 8 is good to validate the credentials of candidate and recognize them as a candidate to be with broad and in-depth knowledge of network security design, configuration and troubleshooting for complex networks. This is the most complete and unique networking and security designation in the wide-reaching technology industry. By passing the Fortinet NSE 8 exam will make you the part of a new elite group of professionals.
NSE 8 Program Requirements
To own the NSE 8 credentials, the candidate has to fulfill 2 types of exams, firstly, he will be required to appear in the written test, where his knowledge will be tested in form of Multiple choice questions, while the other part would be the practical questions, in which candidates would be asked to solve the questions and demonstrate how would they perform in certain conditions.
Who Should Attempt the NSE 8
The Fortinet Network Security Expert 8 (NSE 8) exams are for those who are experts in network security and Fortinet's suite of security products. The process to prepare for the exam can be costly and time consuming. In addition to formal training, you should have experience in a variety of complex networks, solving complicated security problems. There are no pre-requisites for the written exam, however, the written exam is counted as a pre-requisite for the practical exam.
How I can enroll for the NSE 8 Certification?
The written NSE 8 certification exam is accessible worldwide through Pearson VUE test centers and exam questions CertificationGenie.com [PDF & Practice test Software]. In case, the candidate has passed the written exam, so he should check with the regional Fortinet Training administrator to schedule and coordinate the NSE 8 practical session. These sessions are available at some Fortinet NSE 8 test locations. The NSE 8 certification exam will remain valid for 2 years. Though, you can re-certify by taking the current written exam at a Pearson Vue test center.
About the NSE 8 Written Exam
To attempt the Fortinet written exam, the candidate will be given 90-minute, to solve multiple-choice exam that is offered at Pearson VUE test centers worldwide. These questions comprise design scenarios, exhibits, configuration extracts and troubleshooting captures that assess the networking, security, and Fortinet solution knowledge and experience of the test taker. Whereas, the practice exam is available to give you a sense of the kinds of questions you'll find on the exam at Pearson VUE. Also, you need to know the actual exam constraints that how your knowledge will be tested. The candidate needs to be proficient in English language. He will pay $400 to register the exam. Each candidate would be given 90 minutes to answer 65 Mcqs and each question must be 100% correct for credit, no partial credit.
About the NSE 8 Practical Exam
After successfully passing the NSE 8 exam, the candidate would be required a voucher to schedule the practical exam either remotely or in person at one of Fortinet 's test locations. The Fortinet practical exam is 2-day hands-on assessment. Throughout the practical exam, the candidate must configure and validate a complete network topology involving multiple Fortinet products. The practical exam will also be taken in English language only, which will available on site or remotely; scheduling required. The candidates would be acquired to complete 48 tasks in 2 days.
Recommended Preparation Source
CertificationGenie is well known exam preparation material provides company that helps you get ready for your Fortinet certification exam. Our Fortinet exam material is available two easy formats, which can be accessed on all digital devices, Laptop, tablets and smartphones. Both the formats carry actual and updated material which will help candidates to pass Fortinet certification exam on the first try. The Fortinet exam PDF file is portable and can easily be taken everywhere; you may also get the PDF printed, while the practice software is good to test your learning. It has user-friendly interface and offers you real exam simulation. The timed exam features helps you to manage time accordingly, it generates a test history which a candidate make check to self-evaluate his own learning. Our Fortinet Certification study material is best suited to busy professionals who can now study in their own time.
Frequently Ask Questions
Q1- Is the Fortinet practical exam open for all candidates?
Yes, the Fortinet practical exam is open for all candidates, those have passed the written exam and have purchased a valid voucher.
Q2- Is there a boot camp or official training for the Fortinet certification?
No, there is no boot camp or official training will be offered to get prepared for the Fortinet Network Security Expert 8 certification.
Q3- Is there a configuration package or pre-set lab recommended to prepare for the Fortinet practical exam?
No, there is no recommended configuration package or preset lab to help you prepare for the Fortinet practical exam.
Q4- Is it true that I need professional and hands-on experience with Fortinet solutions to pass the certification?
Professional or hands-on experience with Fortinet solutions is desirable but not mandatory to pass the Network Security Expert 8 written and Practical Exams.
Q5- Is there a remote lab that I can access to prepare for the Fortinet practical exam?
No, there is no remote facility available for you to use to prepare for the Fortinet practical exam.
Q6- Do I have to bring anything to the practical exam? (for example, a laptop?)
No, you don't have to bring anything to the Fortinet practical exam. We will provide all the required material and equipment.
Computers, cell phones, tablets or any other electronic devices are not allowed in the testing room.
Q7- From Where I Can Find Sample Questions?
CertificationGenie provides demo exam questions for free. You can download from the given link source:
Other Fortinet NSE Series Article: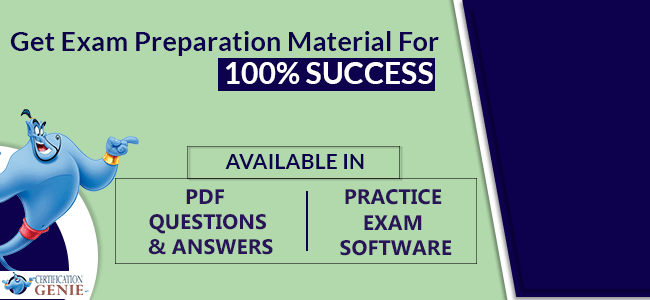 Download Demo
What People Are Saying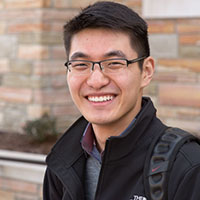 I logged on CertificationGenie while staying in my bed plus a world of studying materials was made accessible for me. Thank you for supporting me in clearing my 100-101 exam.
Jan 23, 2023
Antonio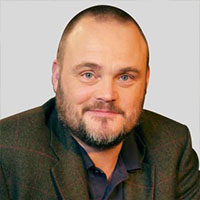 'I was afraid from the 100-101 exam but then I turned to CertificationGenie and now I am very much confident as I am well-prepared with the help of CertificationGenie materials.
Jan 12, 2023
Josh